A few weeks ago, Emily January over at The Bookshelf of Emily J. posted this post with ten books that she wouldn't mind getting for her birthday. Emily suggested that her readers could post their own literary wish lists too. My birthday isn't for another eleven months but here are ten books I would be delighted to be given. Perhaps I will gift them to myself! 😉
Divided by a Common Language: A Guide to British and American English (2007) by Christopher Davies.
If you're a regular reader of my blog, you'll know that I love language and the study of linguistics. One thing, out of many, that fascinates me about language is the fact that English has so many varieties around the world. I am interested in differences between the U.S. and the U.K. in general but language differences are especially interesting to me.
One Night in Winter (2014) by Simon Sebag Montefiore
There is something about literature which is set in Russia that I find absolutely enthralling. I read Sebag Montefiore's sweeping, epic novel Sashenka a few years ago. It began in 1916, at the beginning of the Russian Revolution, and it was a compelling read. Sebag Montefiore is a historian as well as an author and so his novels are always scrupulously well-researched and historically detailed. He has written several books — fiction and non-fiction — about Russia and its history. I can't wait to read One Night in Winter.
Sweet Tooth (2012) by Ian McEwan
Set during the Cold War, Sweet Tooth is about a young Cambridge graduate and compulsive reader, Serena Frome, who is recruited to MI5 in order to infiltrate the literary circles of writers whose politics are in alignment with the government. It is a story of love, betrayal and espionage and it sounds intriguing!
Homage to Catalonia (1980) by George Orwell
This October, I am due to go to Catalonia to teach English. Homage to Catalonia is Orwell's account of his time spent fighting against the fascist Nationalists in the Spanish Civil War. I have studied the Civil War as part of my degree and there is much more for me to learn about this brutal time in Spanish history, which led to a forty-year political dictatorship. The legacy of the Civil War and Franco's oppressive political regime can still be seen in Spain today; the cultural taboo surrounding the war and the dictatorship is only just starting to be broken.
Hard Choices (2014) by Hillary Clinton.
There are too few women in high-ranking political positions and in leadership roles in the workplace. Regardless of political views, I think Hillary Clinton is an inspiring person simply because she is a woman who has achieved a prestigious position, despite the sexism that women often face in the world of politics. I read her earlier memoir, Living History, and I look forward to reading her latest.
I Am Malala: The Girl Who Stood Up for Education and Was Shot by the Taliban (2013) by Malala Yousafzai and Christina Lamb.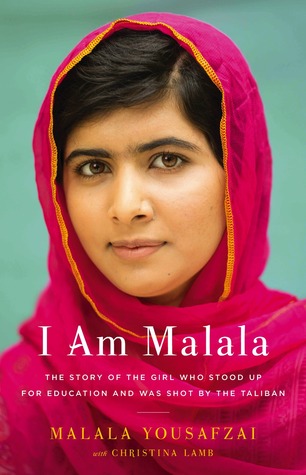 Continuing with the theme of strong women who want to make a difference in the world, I Am Malala is a remarkable story of the determination of a Pakistani schoolgirl who speaks out for education. After being shot in the head by the Taliban on her way home from school and undergoing emergency surgery, Malala has been (and continues to be) on an awe-inspiring journey and has become the youngest ever nominee for the Nobel Peace Prize. She is an amazing young woman!
Love, Dishonor, Marry, Die, Cherish, Perish (2013) by David Rakoff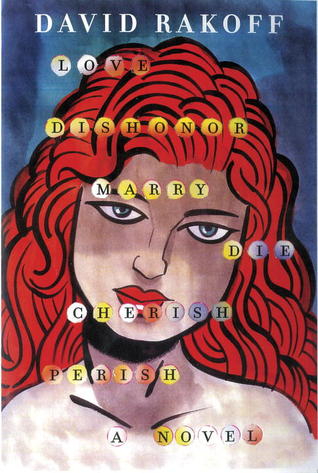 Until his untimely death from cancer in 2012, David Rakoff was a regular contributor to This American Life and I always enjoyed hearing his humorous and often poignant stories. Love, Dishonor, Marry, Die, Cherish, Perish was published posthumously in 2013 and Rakoff wrote it entirely in rhyming couplets. I have heard a number of his stories in rhyme on This American Life; they are often thought-provoking and always enjoyable.
Looking for Alaska (2006) by John Green
I keep hearing hype about John Green but have never read any of his books. I thought I would add this to my wish list so I can find out what all the fuss is about.
The Cuckoo's Calling (2013) by Robert Galbraith (aka J.K. Rowling).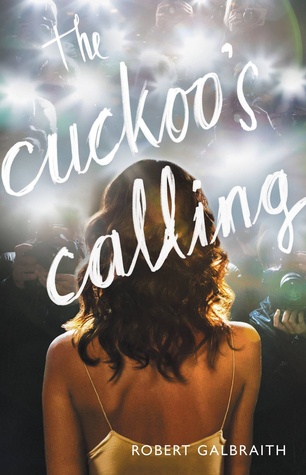 Crime isn't my usual genre of fiction but as a fan of Rowling's writing and superb storytelling, I want to read this. I remember when the real identity of Robert Galbraith was leaked last year. There was such a media storm! I wrote a post about it entitled Musings on Fame, Fortune and the Pseudonym of J.K. Rowling.
In the Skin of a Lion (1997) by Michael Ondaatje.
This book was recommended to me by Caitlin Kelly from Broadside Blog. The main character is Patrick Lewis, who "arrives in Toronto in the 1920s and earns his living searching for a vanished millionaire and tunneling beneath Lake Ontario" (Goodreads).
What is on your literary wish list at the moment? Have any of the books on my wish list caught your eye?